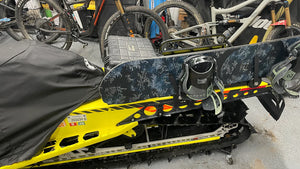 Factorum Project Crew Mount Snowboard Holder on SkiDoo
The fellas over at Factorum Project put together a nice install blog on our snowmobile rack with snowboard holder. They mounted the Port Tack Rack to their 2015 Ski Doo Summit 173 and it looks sweet.
Check out the install and review of our snowmobile rack.
"Got my rack a few weeks ago and installed it. Love it!!!! So simple and easy to use. I made a blog post on the install for the website." Lucas Gibbons
---